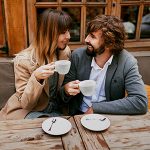 Use the form below to get great weekly dating advice not available anywhere else on the planet.
Not ready? That's cool!  Get a Sample Week Here (no credit card/email required for either) then come back!
Full Doc Love Club Members get access to archives going back to 2011 with fresh content released WEEKLY!

It's truly the best content offered for dating women and relationships and it's pretty unlikely you'll ever be confused by ANYTHING that she throws at you in the dating scene after getting this vast amount of information into your brain!
Isn't it worth the cost of a couple fast food lunches a month to get this?  You don't need the junk food –  YOU NEED MS. RIGHT.  And joining this club will make you that much better at dating.
(Oh, you can cancel anytime. We do not make this difficult.  If you would rather spend your money on the more expensive golf balls with the extra $10 a month then who are we to argue? However, you're here so you must want to golf AND have Ms. Right. Buy the slightly cheaper golf balls and have a great lady too. Win win!)
When you become a part of this community, you'll understand why Doc always told you:  "Doc Love Members, we love ya!"
NOTE: You should be getting weekly emails from the club after you join. If you aren't, let jeffmstevendatingtipsforguys@gmail.com know and Jeff will add you ASAP!
By the way, EVERY MEMBER gets a link to FREE SYSTEM AUDIO Chapters just for signing up for the email list. If you signed up and did not get those, let Jeff know above so he can add you to the list. FREE SYSTEM AUDIO gives you access to 8 of the 176 chapters available.