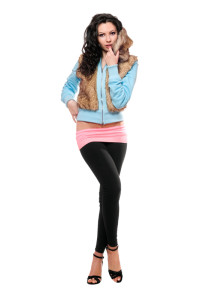 Below are your articles and audio from March 25th, 2015 – each week members get 2 articles and 3 pieces of audio – including the full Doc Love Radio Show that is stored weekly for Doc Love Club Members ONLY.  
Please consider upgrading to a full membership so you can even more content today!
Jump Back To Main Free Trial Page
March 4th Articles & Audio
March 11th Articles & Audio
March 18th Articles & Audio

March 25th, 2015 Audio
March 25th, 2015 Articles
WEEKLY ARTICLE
DOES KANYE WORRY ABOUT KIM CHEATING ON HIM?
Hey Doc,
I have a big problem and I need your coaching. I have no one else to speak to about this.
I met Diandra a year ago. She is absolutely great and gives me love like no other woman has ever given it to me. She's been married before and has an ex-husband and two children. It's also worth noting that she is three years older than me — I am 26 and she's 29.
Diandra told me at the beginning that she was still married and I stupidly got intimate with her. After a few months she said she loved me and 10 months in I moved into her house. She's divorced now, of course. I know this all sounds great, but here's the problem. I have trouble trusting Diandra. Since our seventh month together I've had the feeling that she might be unfaithful to me. I've never really found any proof of this, but I've been so certain about it at times that I've almost died of grief, anger and agony, but being the kind of man I am I've never really addressed the problem.
I've tried a few times to have a serious talk with Diandra about cheating and unfaithfulness and the result is always the same. Her mouth tells one story but her eyes tell another. The other day after taking my dog on a long walk I came home and had a terrible feeling in the pit of my stomach. It was as if something awful had happened but I could not put my finger on what it was. After being home for a few minutes I realized that Diandra's children had messed around with my phone, and it had been recording the entire time I was gone. Doc, it sounds like Diandra is being romantic with someone else on this recording. I've tried talking to her about it, but she just gets angry with me and I don't know how else to handle the problem.
I'm stuck in a dilemma. I've moved my things into Diandra's house and we are talking about marriage and having a baby together. Breaking up would be very hard for me to do. I've been in relationships with other women where I've caught them cheating on me, and this is the same thing all over again. All I want from Diandra is honesty and truth, and I'm not getting it. I am lost. What should I do?
Ali – who is a distraught soul
If you don't have THE SYSTEM then you should have it.  It is available in every format you could want…it's all the same material – you have the choice of a book, electronic book or audio book:
Get the book here
Get the electronic book here
Get the audio book here
Like what you see on this page?  Join now to become a full Doc Love Club Member
Hi Ali,
From the start you had major problems with Diandra. You're in love with a woman who already has a family. Guy, you should be dating women who are 24 and 25 and 26 years young and don't have kids. Also, you have to remember that women are much sharper than we men are in romantic relationships. If it ever comes down to an argument, she's going to outwit you and win because she's older and much more experienced than you are. This is explained in detail in "The System" – which, unfortunately for you — you don't have.
Now don't forget that Diandra got intimate with you, too. What the two of you actually did was commit adultery, which you are lightly passing over as if it was nothing. Even though Diandra was out of love with her husband, she was still legally married. "The System" teaches that you only go out with a woman after all the paperwork is done. But like most men, you ignored the basics and rushed in.
None of any of this sounds great, Ali. You don't move in with the woman because it's against the principles of "The System." You're supposed to marry her instead of move in with her. The divorce rate for people who live together before marriage is higher than for people who don't. So this practice run with Diandra isn't going to work.
Now let me get this straight. You got intimate with a woman who is married, moved in with her in a rush job, and now you find out that she's flirting and you can't even sit down and have a talk with her about it? In other words, you're in love with a woman that you can't discuss a serious subject with. Do you realize how bad this is, Ali? Do you have any comprehension of the depth of your problem?
Nevertheless, amazingly, you're talking about marriage and having babies with Diandra. This is stupid, pal. Think about it: you can talk about that stuff, but you can't even discuss what makes a good relationship – i.e., LOYALTY. And let me remind you that Diandra is getting an "F" in Loyalty!
Of course breaking up is hard for you to do, and that's exactly why Diandra knows she can get away with doing whatever she wants to you. She can flirt, because she knows you won't leave. She can flirt because she knows you don't have a backbone. She can flirt because she knows you won't stand up for yourself and demand that she do what's right. Like my cousin Fast Eddie Love from East L.A. says, "In other words, you're a full-blown wimp." That's your problem – as well as the fact that you don't have my book.
Let me explain something to you, Ali. Your exes all cheated on you because their Interest Level wasn't in the 90s. Women who cheat have Interest Levels in the 50s or lower. To you Psych majors, if you don't get their interest into the 90s, many women are going to mess around on you.
What should you do? Call Bekins and get the heck out of Diandra's house! Again, give it a little thought, man. Why would Diandra be loyal? She screwed around on her husband!
Remember, guys: if she cheated on him, she'll cheat on you.
ADVANCED SYSTEM CLASS
KEEP ONE RULE IN MIND – SMILE
THE SYSTEM gives you a new way to think and veterans of it have internalized many rules that are much different than what they've heard – such as don't call the next day – wait 5-9 days or don't give her gifts – wait until she's your girlfriend – etc., etc., etc.
However, the one rule THE SYSTEM doesn't have a chapter about but is a recurring theme once you have it down is to smile – and I'm not talking about having a dumb grin on your face no matter what happens.
What I mean is for you to approach everything you do with a sense of humor and purpose – because you know that you have the tools to be successful.
Your results in dating are now not based on pure luck – you're not stumbling along hoping to somehow wing it and find a good woman. In fact, I can define you in one of two ways: "arrived with Ms. Right" or "ready for Ms. Right." Either way you're a better man in all aspects of your life.
That is why you have to keep smiling because internally you've changed for the better and things will never be the same as they were PRE-SYSTEM.
If you have Ms. Right now, you know EXACTLY why she's with you. Remember a time when you might have had a great girl and thought "I have no idea why she's so into me" but now you're clear on why she's there.
If you don't have Ms. Right it's because you've avoided getting tangled with Ms. Wrong – and the reasons you got rid of the wrong women are obvious to you – and in your PRE-SYSTEM days you might have gotten into a relationship with one of them.
Either way the world seems different to you because you're in control of you and how you react to things – and the end game of having a good woman is just a byproduct of all the right stuff you do now.
Remember guys, keep that smile on your face because you're a different and better man now.
Until next week, thanks for your support.
Jeff and I appreciate it.
WEDNESDAY, 4/1:   THE SYSTEM tells guys online dating is good – and for many it is – but for some it is destroying their confidence – find out what I mean next week.
Like the FREE articles and audio above?  JOIN NOW and get even more great dating women & relationship advice!